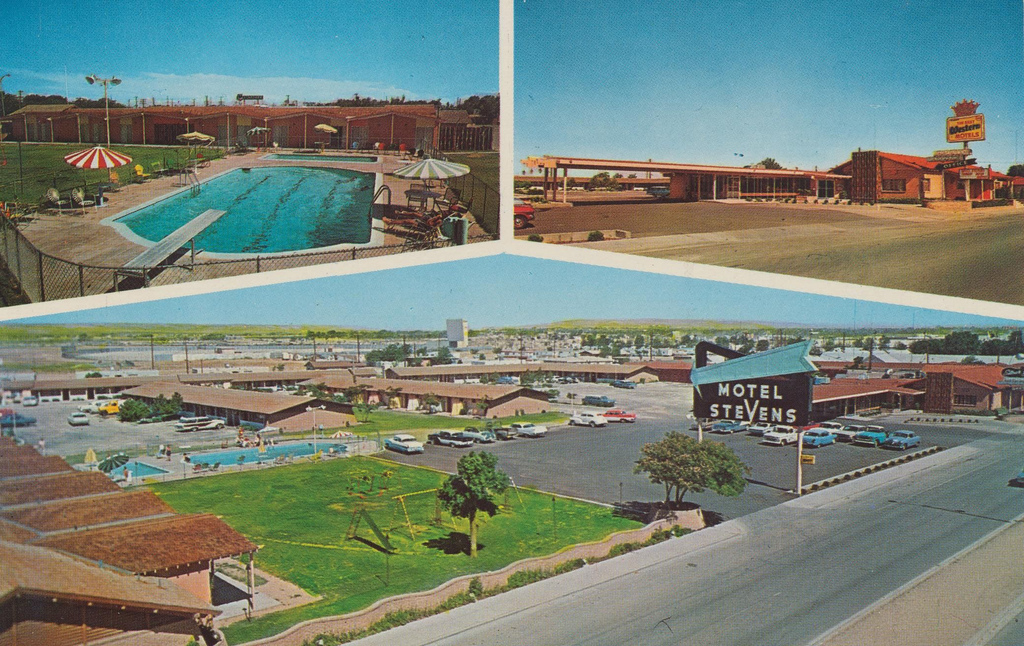 Flickr Favorite: Motel Stevens – Carlsbad, New Mexico by The Jordan Smith Archive
From The Jordan Smith Archive:
Restaurant and Lounge
1829 So. Canal – Hwys. 62, 180 & 285
P.O. Box 580
Carlsbad, New Mexico 88220
Motel Stevens offers guests a variety of 103 new and modern rooms, large family units, units with one, two and three beds. All with tile baths, telephones, 10 ch. TV., Courtesy room coffee. Some with private patios., Heating and cooling individually controlled. All units on ground floor on 7 acres. Large heated pool. Large well-equipped park-playground for children.
1 mile so. of main business center. 30 minutes from Carlsbad Caverns. Member of the Best Western Motels. AAA Approved. Walker Bryan & W.C. Childress, Owners and Managers.
Check out more Flickr Photos