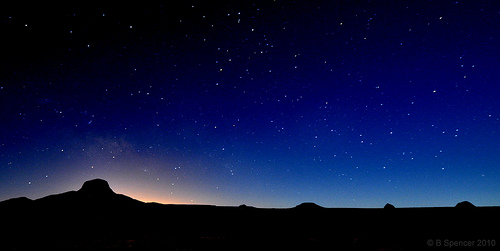 Flickr Favorite: Night at Cabezon by Spencer Foto
From Spencer Foto:
The Cabezon Wilderness area near San Luis and the Ghost Town of Guadalupe, NM. Nikon D90, Tokina 11-16mm.
THE ONLY PP is light and shadow adjustment and a crop. I believe the glow in the back is from the greater Albuquerque, NM metro area.
Check out more Flickr Photos