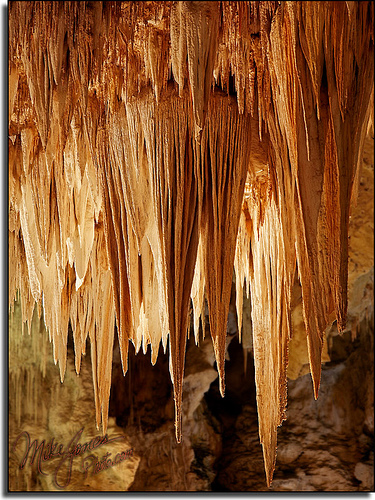 Flickr Favorite: The Chandalier by MikeJonesPhoto
From MikeJonesPhoto:
I thought this was one of the most beautiful rock formations in Carlsbad. They called this The Chandelier. A park ranger told me that it was the largest formations of it's kind, in the world. It hung 30-40 feet down from the ceiling. I shot it with the light directly behind it, so it was backlit. You can see, by the way they appear to glow, that some of the rock is so thin and delicate, the light is actually shining through the rock.
Check out more Flickr Photos