Camping Near Carlsbad, New Mexico
Do you love spending time in the great outdoors? If so, then one of the best outdoor activities you can do near Carlsbad, New Mexico is go camping. In addition to numerous privately-owned campgrounds dispersed throughout the region, there are also hundreds of campsites available for use in area parks and forests. Camping in Carlsbad is good family fun!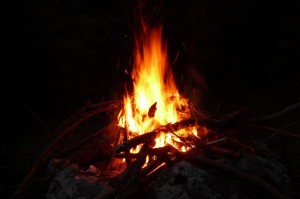 The nearest park campsites to Carlsbad, NM are located in Brantley Lake State Park, which is just 15 miles outside of the city. The park's most famous attraction is Brantley Lake, a reservoir that was created by the damming of the Pecos River in the 1980s. One of the most popular things to do in Carlsbad is to take advantage of the many activities that can be done in and around the lake such as sailing, canoeing, water skiing, swimming, boating, and relaxing on the beach.
Brantley Lake State Park has both primitive and developed campsites. Its primitive campsites along the beach are simple, cleared campsites that generally have basic amenities such as toilets and trash cans. Its 51 developed campsites, on the other hand, include additional amenities such as electric and sewage hookups, though these come at an added cost.
If you're a more adventurous camper, then you should try backcountry camping at Carlsbad Caverns National Park, which is located a mere 20 miles from the city. Not only is it a true wilderness experience, but it's also free with a permit obtained from the park's visitor center. There aren't many rules; you just need to make sure that you set up camp at least half a mile from any road or parking area in the permitted areas of the park and that you're respectful of your natural surroundings, especially the plants and animals that live there. Best of all, camping overnight will give you the opportunity to experience the park's Bat Flight Program, in which thousands of bats fly out of Carlsbad Caverns at night in search of insects to eat.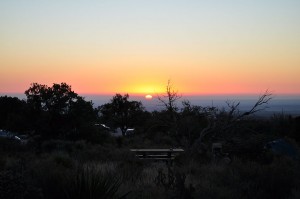 Another national park with campgrounds near Carlsbad, New Mexico is Guadalupe Mountains National Park, which is located 55 miles away across the Texas border. It has two campgrounds which provide individual campsites, as well as group campsites that can be reserved in advance. Its Pine Springs campground is a desert camping site with amenities that include restrooms, payphones, water, picnic tables, and vending machines. If you're trying to escape the summer heat then venture to the Dog Canyon campground, which stays cool due to its location at a high elevation in a forested canyon. Both campgrounds have campsites for both tents and RVs.
Campers interested in activities such as hiking, mountain biking, and ATV riding should look no further than Lincoln National Forest. The forest is home to dozens of different camping sites, including campgrounds and dispersed camping areas. Opening times, current campground conditions, and fees for camping as well as extra amenities such as showers, water usage, trash disposal, and firewood can be found on the park's official Forest Service website.
Many visitors to Lincoln National Forest choose to use dispersed camping areas, in which RVs are permitted to camp alongside certain roads without a permit. One of the most popular sites for this is the Upper Bonito Dispersed Recreation Area, which is located near the beautiful White Mountain Wilderness Area that contains several hiking trails. There are also group campgrounds available in the forest which generally include restrooms, a sheltered pavilion, picnic areas, and paved parking areas for RVs. Whether you're with a large group or a small family, the perfect campsite is ready and waiting for you near Carlsbad, New Mexico!
Explore our Camping Vendors