Hiking Opportunities near Carlsbad, New Mexico
If you're looking for things to do in Carlsbad, New Mexico that will allow you to explore its beautiful natural surroundings, consider hiking! Besides being an excellent form of exercise, hiking also allows you to get up close and personal with the many fascinating plant and animal species native to the area while taking in spectacular vistas of its canyons and mountains. There are dozens of hiking trails ready for your arrival in nearby parks and forests, as well as inside the city of Carlsbad, New Mexico itself.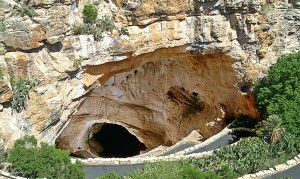 The most popular place in the area to go hiking is Carlsbad Caverns National Park, located just 20 miles southwest of the city. It features eight different wilderness trails of varying lengths and difficulty levels that allow you to hike through the backcountry of the Chihuahuan Desert.
The Chihuahuan Desert Nature Trail at Carlsbad Caverns is a great choice for families looking for a short hike. The half-mile loop trail takes hikers from the visitor center to the cavern entrance along a wheelchair-accessible path lined with interpretive signs. A longer easy trail is the Old Guano Road Trail, which is 3.7 miles in one direction and leads hikers along an old road that was used by the local guano mining industry back in the early 1900s.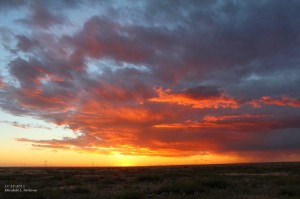 There are also two moderate trails that take you to Rattlesnake Canyon, one of the most beautiful parts of the park. If you're looking for more of a challenge, try one of the three difficult trails such as the Guadalupe Ridge Loop. This trail is 12 miles long in just one direction, so it's advisable to get a night permit so that you can camp along the trail in order to complete the entire route and take in its amazing canyon views.
When exploring the backcountry of Carlsbad Caverns, New Mexico make sure to bring plenty of water with you since there aren't any water sources along the trails. In addition to staying hydrated in the desert heat, it's also important to wear appropriate clothing and shoes so that you stay comfortable while hiking. Finally, be sure to carry a topographic map with you in case you wander away from the trail, since most of the trails are marked only by rock piles.
Another great hiking location is Brantley Lake State Park, which is located just 16 miles northwest of Carlsbad. This beautiful state park is home to Brantley Lake, a reservoir on the Pecos River that is especially popular with locals due to its fishing and boating facilities. There are 2.6 miles of hiking trails throughout the park.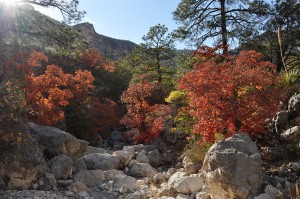 Wildlife lovers should consider visiting Guadalupe Mountains National Park, just 55 miles south of Carlsbad across the Texas border. It features over 80 miles of hiking trails through woodlands and forested mountains that are perfect for viewing its diverse wildlife, including coyotes, lizards, mule deer, and elk.
Hiking enthusiasts who are prepared to drive a bit in order to reach a multitude of trails should visit Lincoln National Forest. The forest has dozens of hiking trails of varying lengths and difficulty levels that pass through several mountain ranges. It is also famous as the birthplace of the original Smokey the Bear, an American black bear cub which climbed a tree in order to escape a forest fire in the Capitan Mountains and was later rescued by soldiers. Don't miss the chance to hike around Sitting Bull Falls Recreation Area; these gorgeous waterfalls are one of Carlsbad's most popular attractions for a reason! You can also go for a quick swim in the refreshing pools beneath the falls to cool off in the summertime.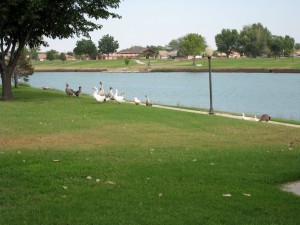 For a relaxed hike, visit Lake Carlsbad within the Carlsbad city limits. In addition to sports facilities, playgrounds, and picnic areas, it provides citizens with a 6-mile walking path alongside the Pecos River that is perfect for a leisurely stroll.
Living Desert Zoo and Gardens State Park, located just outside the city limits, also features 1.3 miles of relaxed hiking trails that are perfect for visitors of all ages. In addition, it has a spectacular zoo which features animals such as bobcats, prairie dogs, and roadrunners, and a botanical garden filled with native cacti.