Spend a Relaxing Day Fishing near Carlsbad, New Mexico
Are you an avid angler or someone who simply enjoys the occasional day relaxing in the sun on a lake while fishing? If so, then one of the best things to do in Carlsbad during your visit is head to a nearby lake or river in order to take part in this ancient practice.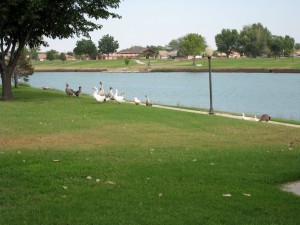 You don't even have to leave Carlsbad, New Mexico in order to go fishing; you can do it within the city limits at Lake Carlsbad! This 125-acre park is located alongside the beautiful Pecos River that runs through the city and is a popular local fishing spot. It also contains everything you could ever want from a park including a playground, picnic and barbecue facilities, a band shell on the beach, and boat docks. If you want to get a bit of exercise at some point during your fishing expedition, Lake Carlsbad Recreation Area also features a sports complex with soccer fields, tennis courts, and racquetball courts, as well as a 6-mile walking trail and a designated swimming area.
There are also several other fishing locations in New Mexico along the Pecos River. The river extends south of Carlsbad all the way to Texas, where it flows into the Rio Grande, which forms part of the U.S. border with Mexico. If you'd prefer to go fishing just outside of the city, there are two large recreation areas located less than an hour's drive from Carlsbad, NM: Avalon Reservoir and Brantley Lake, which were both created by dams on the Pecos River. Avalon Reservoir is only a few miles north of the city and is regularly stocked with fish for recreational fishing. Anglers can expect to catch fish such as bream, white bass, and catfish at the reservoir.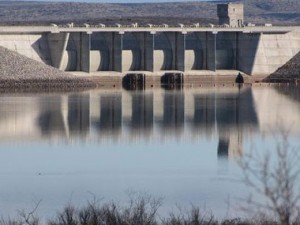 Drive another 15 miles north and you'll reach Brantley Lake State Park, which allows fishing from its pier. Fish in the lake include catfish, bluegill, crappie, walleye, and bass. However, be aware that the only permitted type of fishing at Brantley Lake is catch and release due to high levels of DDT. It is safe to go boating, swimming, and fishing on the lake; you should just follow the State Parks department's recommendation not to eat any fish that you catch. Other popular activities at Brantley Lake include canoeing, sailing, kayaking, canoeing, birding, and camping.
Heading south from Carlsbad, you'll encounter the Black River Recreation Area and Higby Hole. The 1,200-acre Black River Recreation Area is home to a thriving ecosystem that nurtures plants, fish, birds, and reptiles. Fishermen can enjoy their sport on the clear waters of the Black River while watching for beautiful birds such as green-backed herons and yellow-billed cuckoos. Fish in the Black River include bluegill, bass, and catfish, while nearby Higby Hole is stocked with rainbow trout in the wintertime. The Black River Recreation Area also has excellent hiking trails through its river habitat and an impressive wildlife viewing platform that will engage visitors of all ages as they view New Mexico's native species.