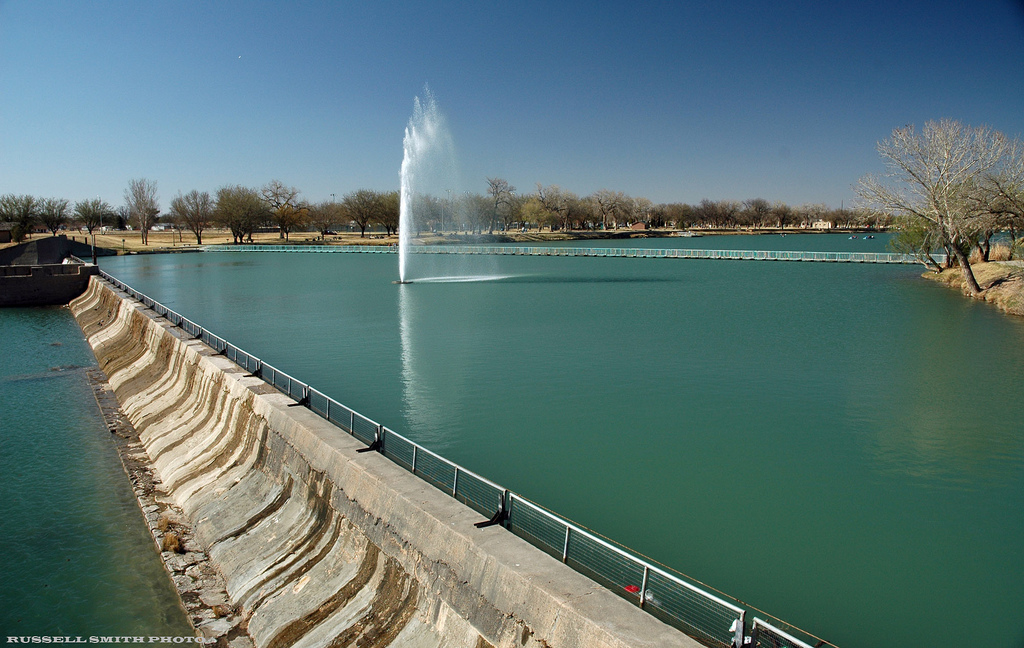 Flickr Favorite: Carlsbad NM_5131 by Russell Smiths
From Russell Smiths:
The Carlsbad Lake is fed by "a thousand springs". Water flows underground from the Guadalupe Mountains to bubble up here. Early settlers recognized the potential and changed the town name from Eddy to Carlsbad to attract tourists to the local mineral springs. They created this lake securing plenty of water for the town development. The lake is not part of the Pecos River but drains into it. There is a fine bike trail around it.
Check out more Flickr Photos