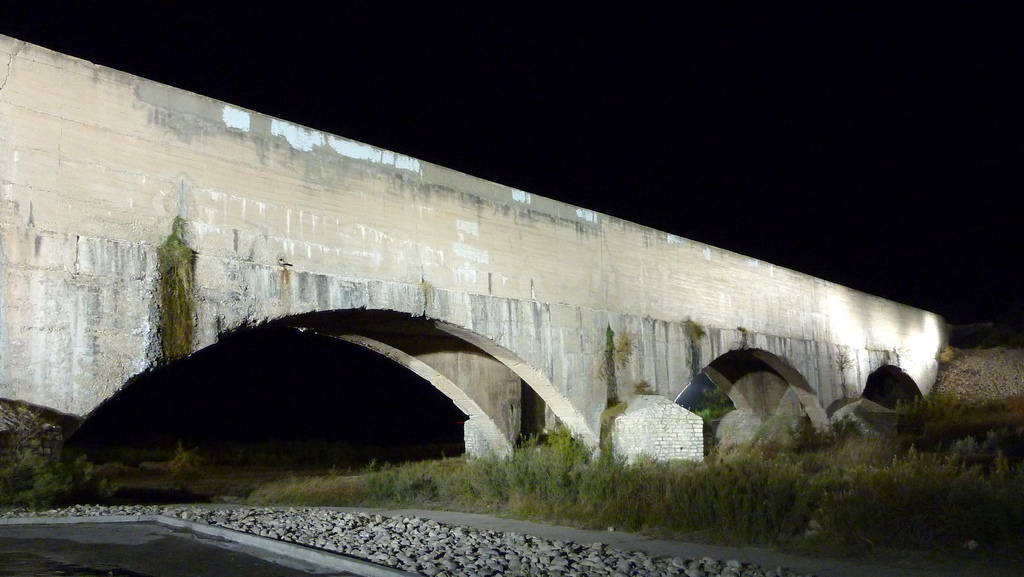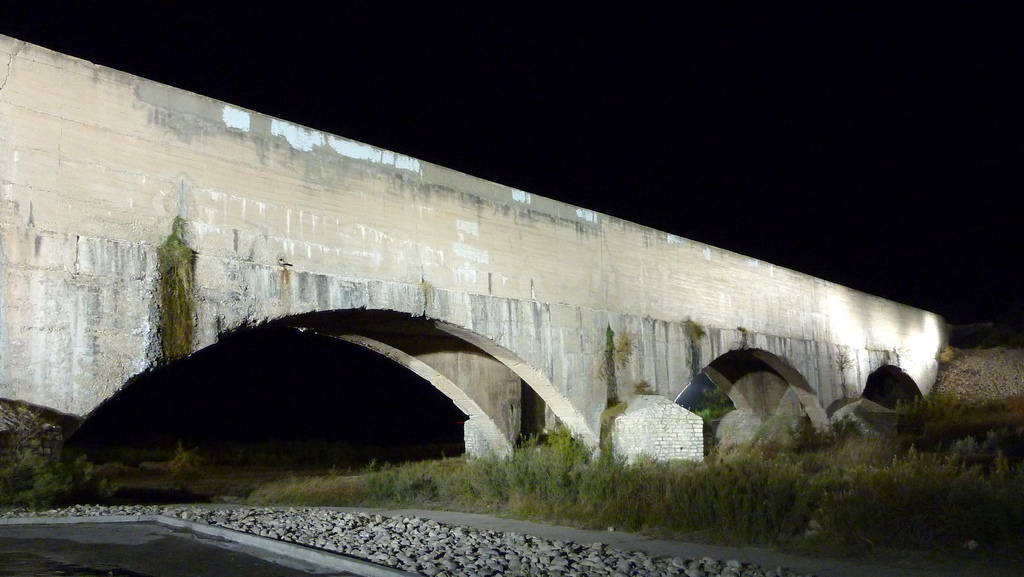 Flickr Favorite: Pecos River Flume at Night by Peter Radunzel
From Peter Radunzel:
This structure is what enabled the Pecos River to be declared by "Ripley's Believe It Or Not!" to be a "river that crosses itself". It was built in 1902, at the time the largest concrete structure in the world, to transport Pecos River water to agricultural lands for irrigation. Today is remains a prominent Carlsbad landmark and is brightly illuminated at night.
Check out more Flickr Photos