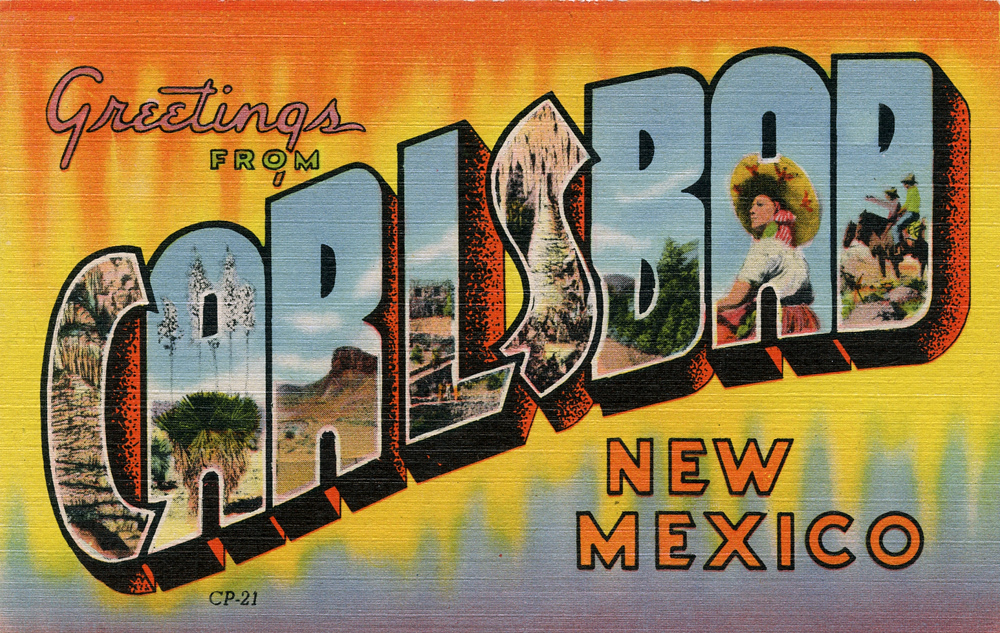 Flickr Favorite: Greetings from Carlsbad, New Mexico – Large Letter Postcard by Shook Photos
From Shook Photos:
Production Date: Circa 1940
Source Type: Postcard
Publisher, Printer, Photographer: Sandoval News Service, Colourpicture (#CP-21, #11118)
Postmark: None
Collection: Steven R. Shook

Tenney and Hilbert Published Market Price in 2009: $3-$6

Source: Tenney, Fred, and Kevin Hilbert. 2009. Large Letter Postcards: The Definitive Guide 1930s to 1950s. Atglen, Pennsylvania: Schiffer Publishing, Ltd. 176 p.

Copyright 2012. All rights reserved. This image and associated text may not be reproduced or transmitted in any form or by any means, electronic, mechanical, photocopying, recording, or otherwise, without prior written permission of Steven R. Shook.
Check out more Flickr Photos