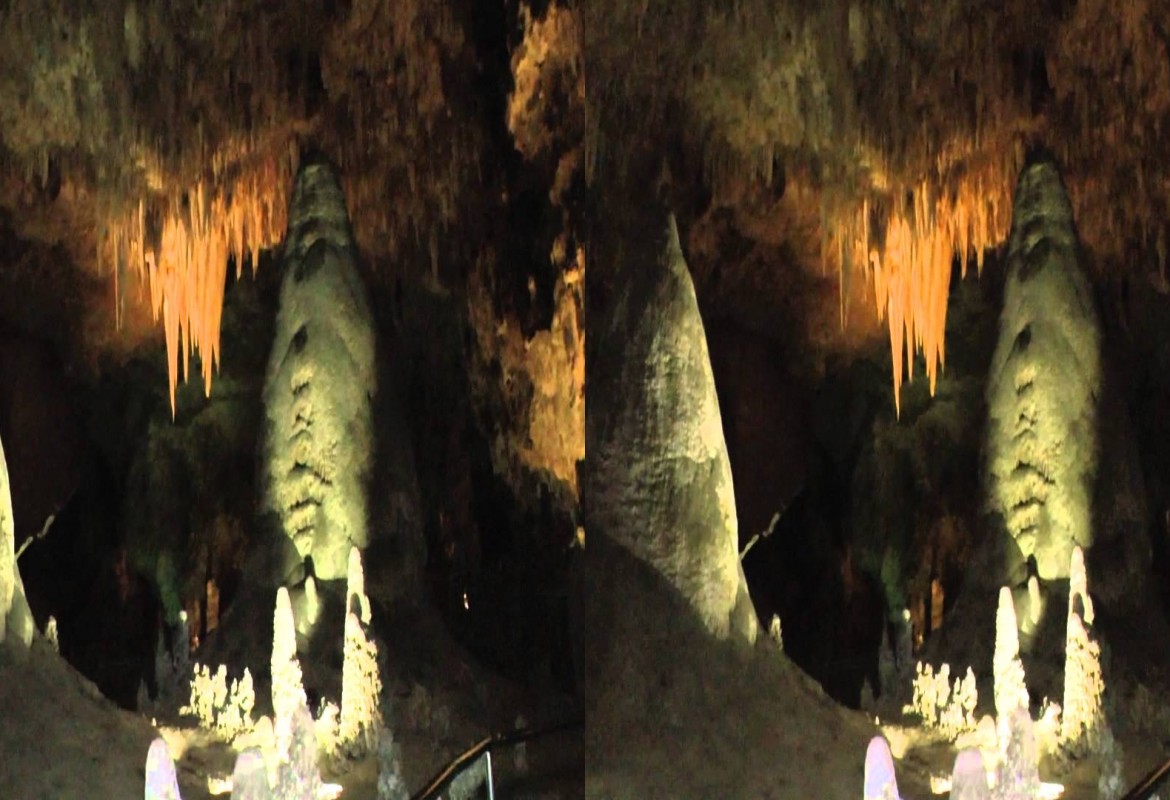 Youtube Favorite: Carlsbad Caverns: A walking Tour in 3D
From YouTube:
This is a complete walking tour of Carlsbad Caverns, The drive in, the Natural Entrance, and the Big Room tour. Experience what it is like to see this amazing cave system and learn about the cave with a recording from the audio tour wand, you can rent at Carlsbad Caverns Book store before you begin your tour.

There is plenty of light in the cave along the paved pathways, but we added a small video light to bring out many of the beautiful coves and speleothems that were in the video shadows.

Some images of Jim White and Lechuguilla Cave were obtained from stock video and added as short inserts to augment the audio guide descriptions. Lechuguilla Cave is not open to the public.

This hour video tour was recorded in 3D with a Panasonic Z10000 camcorder with a 160 LED camera mounted light. Additional 3D video was recorded with a Sony HDR TD10 and 2D with the Sony NEX5 with 16mm lens. Additional 3D stills were shot with the Panasonic 3D1 camera. Sound was recorded to one channel from the Park tour audio guide wand using a wireless connection. The wand was operated by my wife in the lead on the tour. Natural sound was recorded to channel 2. Additional music was obtained from Royalty Free buyouts and the You Tube libraries. Editing was done in Vegas Pro v12.