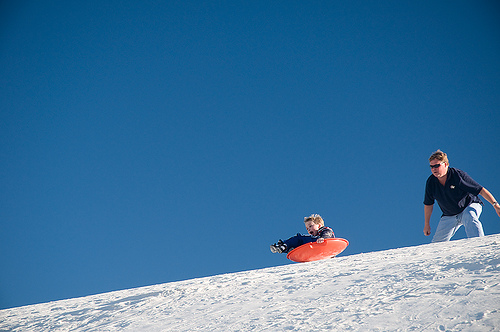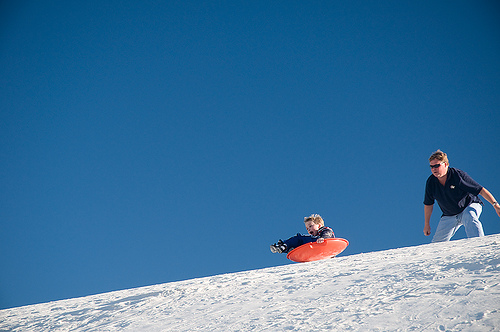 Flickr Favorite: White Sands Surfing by Cooriander
White Sands National Monument, New Mexico – more on that later – before White sands we visited the Carlsbad Caverns and they were incredible. Its vast underground caverns, 750 feet below the surface of earth, made you feel small — and is one of those experiences where you need to be there to get the feel of extraordinary nature wonder. These caverns were formed 250 million years ago – when the inland reef covered this area.

You can hear your voice echo against chamber walls and feel the cool but pleasant cavern air against your face.

We decided on the self-guided tour as our youngest, our daughter is only two and did not qualify for the full-guided tour. Rangers roam the caverns in opposite direction and keep an eye for your safety and comfort. We took the long big room self tour which took about 2 hours with children. We passed the bottom less pit, the giant dome and painted grotto.

I took some photos, forgot to set the ISO right and noticed that the camera picked up colors I did not detect with my own eyes, like greens, cyan and gold, the caves were filled with stalactites, stalagmite and various columns and even water filled lakes/pools.

My children were fascinated and are still talking about it going back. I was a bit worried they would not appreciate the long tour and I am glad it was a success (:

Photo Details: Only sharpening for web – as I have limited time to photo process. Used the 18-70mm kit lens and it is real nice on my new D300. My son looks scared but really he was very excited – OH and this is really sand, not snow (i.e., gypsum sand) but it was cool at about 55F.
Check out more Flickr Photos